 Divisions
The CSC devides into the devisions OPEN MEN and OPEN WOMEN of all ages.
Teams
The best river surfer of the United States of America are going to compete against the most radical european river surfer.
Team USA vs. Team Europe
Rounds
Besides the regular surf heat format, the contestants will be battle in best trick and carvers only
Win
only 1 team will be declared champions, in addition to traditional podium finishes for individual surfers and prize money of 11.000$
Location
The competition will be held at LakeSide Surf, Chelan. Americas first citywave with an amazing view and the perfect contest layout.
Time
The contest annualy takes place on Labor Day Weekend. This year it will be on the 2nd and 3rd of September.
Fabiana Klein
14 years
Swizerland
Valeska Schneider
32 years
Berlin, Germany
Gretchen Steiner
15 years
Vienna, Austria
Kati Hörhan
19 years
Vienna, Austria
Alena Gubler
23 years
Zurich, Switzerland
Celine Dornick
15 years
Mannheim, Germany
Jan Vogt
37 years
Munich, Germany
Marius Gerlach
22 years
Regenaburg, Germany
Lenny Weinhold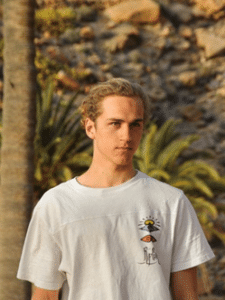 22 years
Munich, Germany
Fabian Villaroel
30 years
Zurich, Switzerland
Simon Bitterlich
24 years
Munich, Germany
Rivan Rosskopf
17 years
Zurich, Switzerland
Kilian Rosskopf
14 years
Zurich, Switzerland
John John Rabinovitch
16 years
Tel Aviv, Israel
Continental Surf Cup 2023 - Team Europe - Vlog1: The Arrival ✈️
Continental Surf Cup 2023 - Team Europe - Vlog2: Fly high 🦅
Continental Surf Cup 2023 - Team Europe - Vlog 3: Meet the Groms 🤝
Continental Surf Cup 2023 - Team Europe - Vlog4: Finals Day 🏆
Continental Surf Cup 2023 - Team Europe - Vlog5: layday on Lake Chelan 🚤
CONTINENTAL SURF CUP - 2023 RECAP
CONTINENTAL SURF CUP 2023 livestream DAY 2
CONTINENTAL SURF CUP 2023 livestream DAY 1